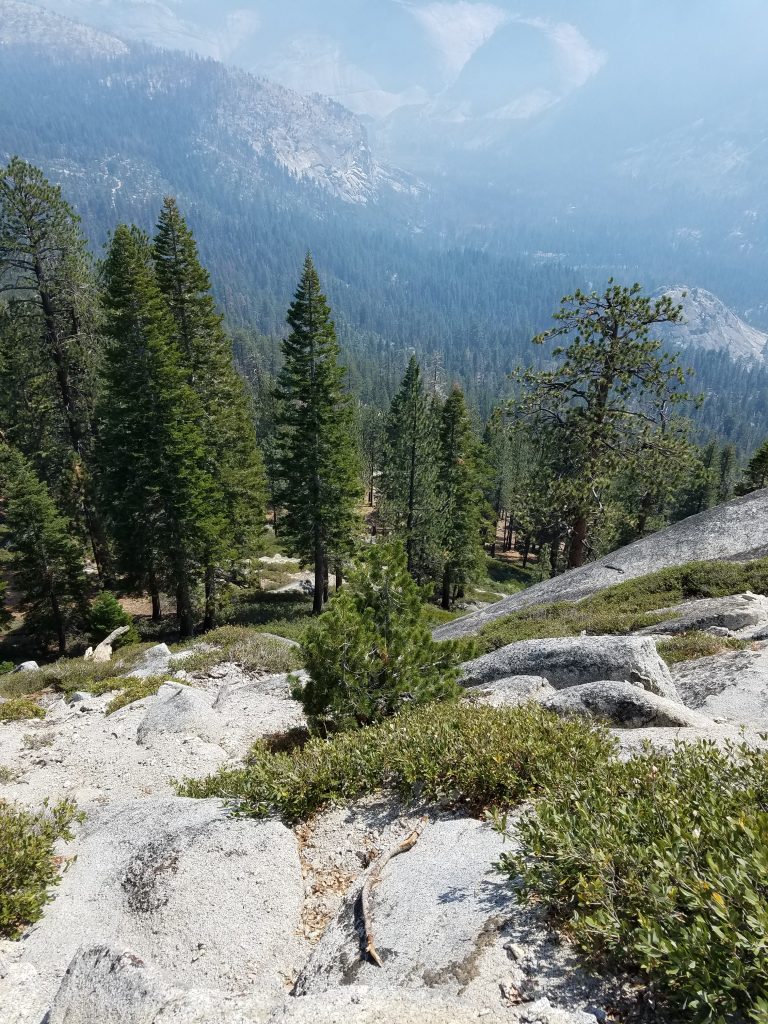 If you have never done it, I highly recommend it: Visit Yosemite! As long as you're going to be there, HIKE HALF DOME!!!!

Christine and I took a trip with some friends that lived out in California. We got backpacks with all the camping pieces we needed and hiked up to a "basecamp" area where we camped a couple of nights. From the basecamp, we hiked a couple of miles up to the base of Half Dome.
Here are some reflections from that trip:
The hike up with the pack and hiking poles was a bit strenuous. Christine and I made it to camp after traveling by plane from Tulsa that morning, driving to Yosemite, gearing up with the packs left for us, just about dusk. As a person that has had knee trouble throughout my adult life, it was strenuous with the extra weight of the pack. I think, though, Christine and I made it in about half the time that our friends did.
The first night of camping was pretty rough. I'm slightly claustrophobic and the sleeping back that I had was constrictive. . .but it was chilly over night so I couldn't just not sleep in it. So, I struggled to sleep. Christine and I switched sleeping bags the next night and hers was much better due to size.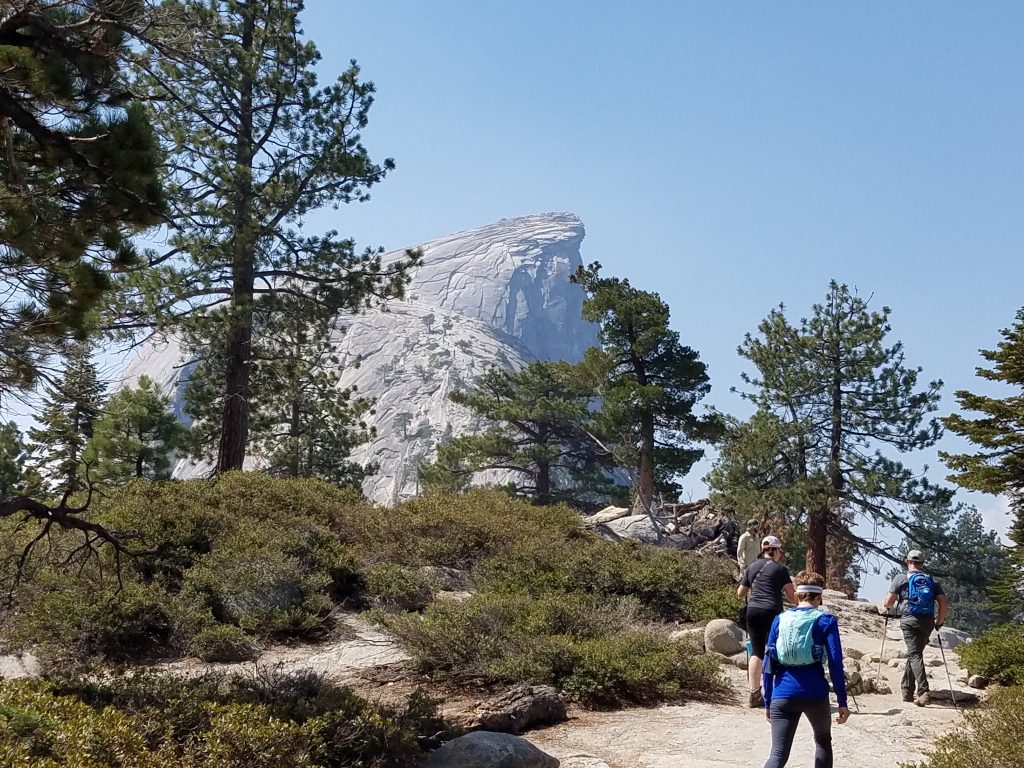 The hike up to Half Dome was really beautiful. . .especially since we weren't carrying the big pack. . .just our water/day pack.
As we reached the base of Half Dome, one of our friends was just about to pass on going all the way to the top given the set of cables that were in place to help you get up. The view from the bottom was a bit scary if you were afraid of heights. . .or at least afraid of falling down the side and ending up as a pancake at the bottom. Fortunately, we were able to convince him to go up. He was glad we did.
The hike back down from the campsite, of course, was even quicker because we were going with gravity. . .and we had eaten most of the food we carried up. We went an alternate way back down, too, which made for new scenery.
Here are more pictures from the trip: