That's the number of steps we took to get to the top. We weren't special in that as that's the number of steps in the Manitou Incline in Manitou Springs, CO, a suburb of Colorado Springs, CO.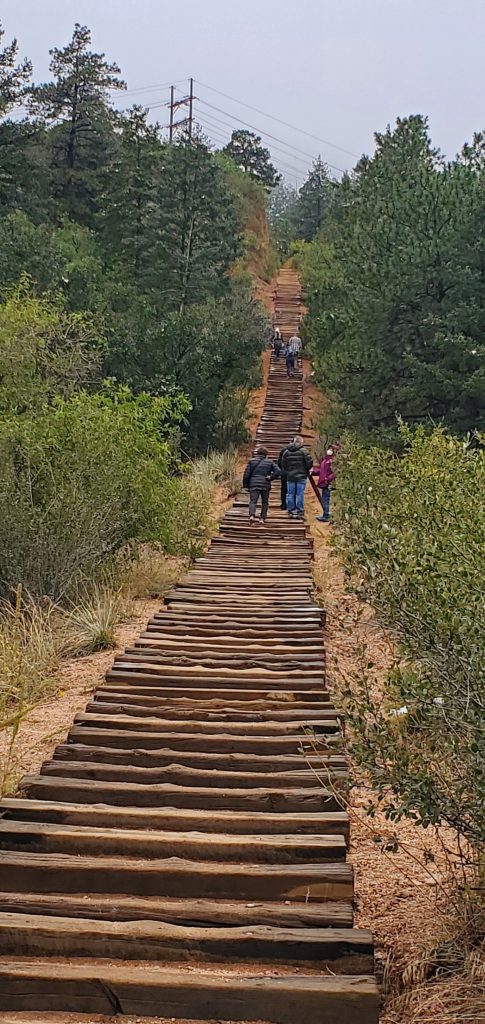 We drove in from Salina, KS that day. We arrived midday and had chosen to park about a mile and a half away for the extra hiking. We walked through the downtown area which had a number of nice shops and restaurants.
We arrived earlier to the Manitou Incline than we'd planned for our reservation by almost an hour (it's heck getting old and waking up at 4:30 and 5 with no alarm). They were able to move us up to an earlier slot because it wasn't that busy.
You go back down a hiking trail instead of going back down the stairs. That said, there were several people just going up and down the stairs as training. I hurt thinking about it.
The Incline is a set of stairs created on an old railway system used to get supplies up to Pike's Peak. While it doesn't go all the way up to the top of Pike's Peak, for my first day in the altitude, it seemed like it did.
On the day we climbed the Inline, there was a pretty dense fog so you couldn't always see very far in front or behind you.  While you couldn't see the expansive views, it was quite pretty in it's own way.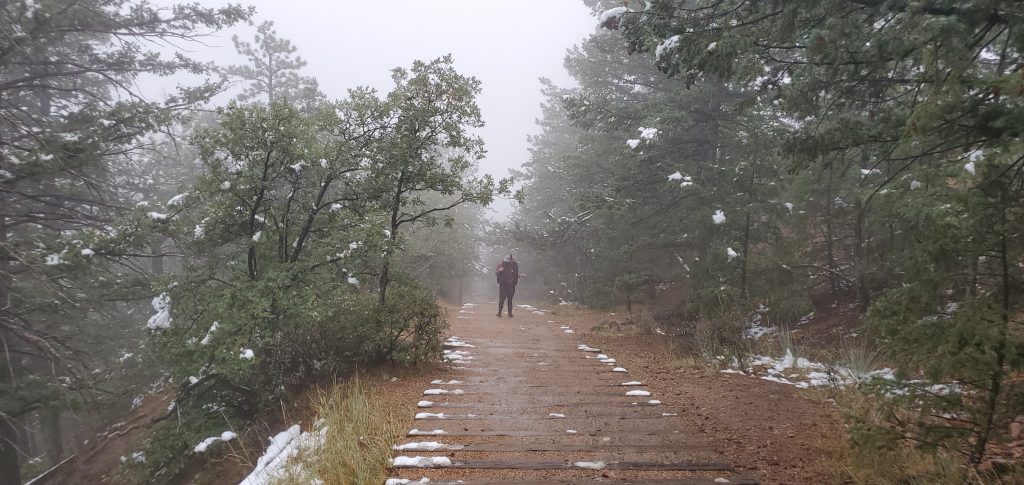 You felt a sense of comradery with the other climbers going up the Incline. You cheered them and they cheered you.
Once at the top, there are supposed to be some pretty views. However, because of the fog, we couldn't see them. So we took a couple of pictures and headed back down.